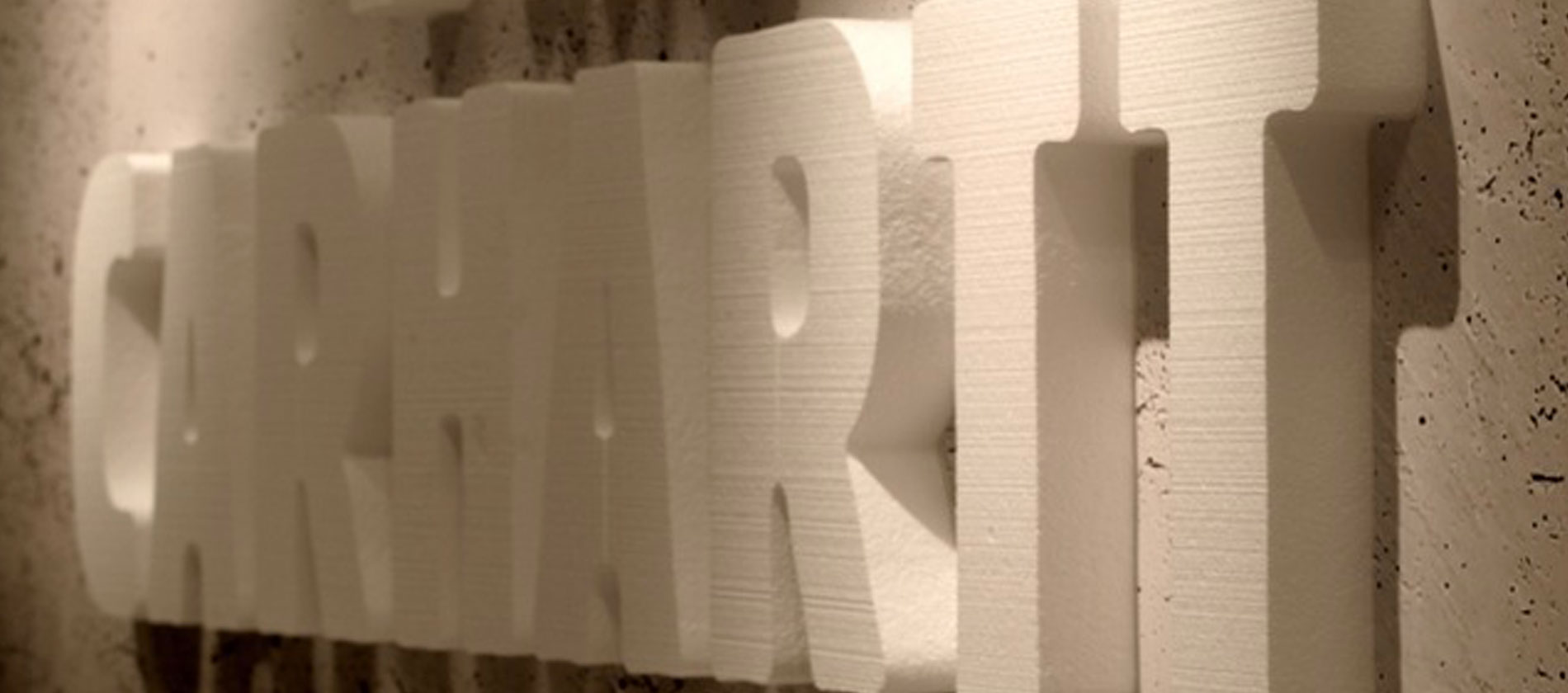 03 Nov

The Carhartt WIP Archive – Citadium Paris
THE CARHARTT WIP ARCHIVE
SHOP WINDOW DISPLAYS RETAIL AND WHOLESALE CARHARTT IN EUROPE / INSTALLATIONS AT THE EPHEMERAL ART SPACE OF THE CITADIUM PARIS.
Carhartt challenges us with the publication of their book THE CARHARTT WIP ARCHIVE.
From the original American workwear in 1889 to the legendary Carhartt streetwear, this book of archive photos and previously unpublished notes retraces the history and unique spirit of the famous brand, a key event and a homage to Berlin.
The idea was to display the artwork in a dedicated space at the Paris Citadium as well as in all their shops windows in Europe.
A sizeable challenge which succeeded, here are the pictures of our installation at the Ephemeral space of the Citadium. Perforated sheet metal, dibon frames, interactive screen in an uncluttered industrial space.
Please contact us to make your dreams a reality.  info@dcaplv.com
Espace Carhartt WIP ARCHIVE at the Paris Citadium up until 12 november 2016.